SMO 254 FASTENERS are used to create joints in between various applications. Their primary purpose is to join different components, and it could be permanent or temporary depending upon the need; however, it helps keep the structure intact. The SMO 254 FASTENERS alloy contains a high concentration of molybdenum which acts as an excellent resistance in saline and chlorine-containing environments.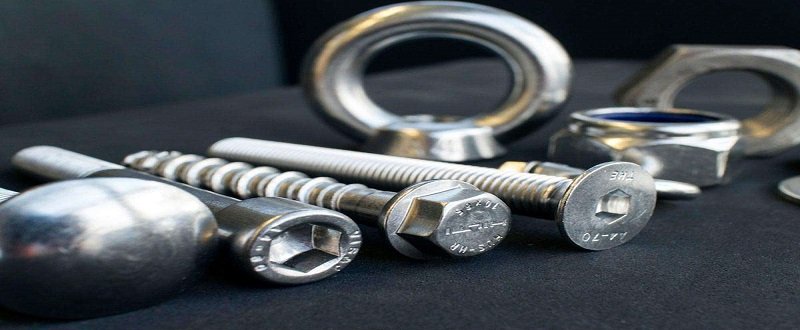 254 SMO Nut FASTENERS are fasteners that are made up of molybdenum and nitrogen. The addition of nickel, carbon, and copper makes them even more robust and gives them resistance concerning pitting and the environment that can cause oxidation. SMO 254 FASTENERS are also very ductile, which means they are easily weldable, which is very helpful in various applications. Also, these fasteners can be fabricated and thus are easier to work with. 254 SMO Grade FASTENERS are two times greater strength than the 300 series austenitic stainless steel fasteners. There are high chances of carbide precipitation; however, here, the chances are significantly less because of the carbon content present in these.
SMO 254 Grade Head Hex FASTENERS are easier to use. The joints that comprise these can be easily dismantled without causing any damage to the entire structure; they are also held together with great strength and stability, making the entire structure even more solid and durable. Due to its chemical composition, it can also stand in a thermal environment and thus has an extensive range of applications where this can be used. They can also be available in different shapes and sizes based on the customer specifications.
Specification
Specifications
ASTM A479 / ASME SA479
Standard
DIN, ISO ,JIS ,GB, IS, BS, ASTM
Size
M0.2 to M33 | 3/6" to 2" | Custom Sizes
Length
3 mm to 200 mm | Custom Sizes
Dimensions
DIN 931, 933, 934, 7991, 976, 125, ASME B18.2.1, B18.3
Form
Hex, Threading, Square, Round as per Gauge Etc.
Threads
Unless otherwise specified, the threads shall be rolled or cut and tapped horizontally or
vertically
Threads available
UNF, BSW, BSF, METRIC, UNC, or as required
Threads Configuration
ASME B1.1 2A/3A – 2B/3B Inch Unified Threads and B1.13M 6h-6G Metric Coarse Threads
Certification
Dual Certified As per ASTM & ASME Codes
Test Certificate
As per EN 10204 / 3.1 Manufacturer Test Certificate, PED 97/23/EC Certified, Merkblatt AD 2000 W2 Certified
Raw materials Source
JSPL, Mukund Steel, Tata Steel, Dhamm Steel, Usha Martin,etc.
Packing
IN BULK: canton, pallet, Small Boxs / carton / pallet, or customer request
Surface Coating
Cadmium Coating
Hot Dipped Galvanizing Coating
Ptfe Coated Nickel Alloy 200 Fasteners
Phosphate Coating
Teflon Coating
Xylon Coating
Zinc Coating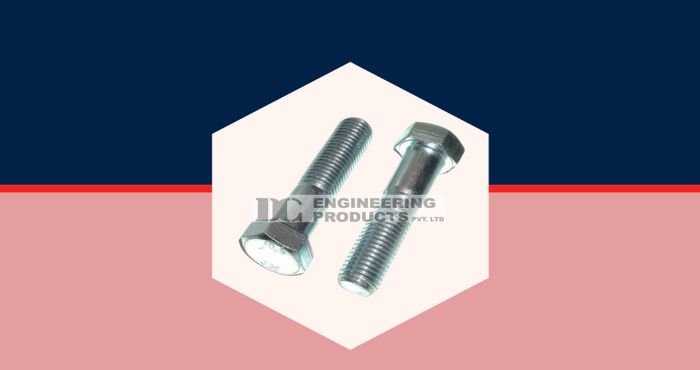 Equivalent Grades
| | | | | | | | | |
| --- | --- | --- | --- | --- | --- | --- | --- | --- |
| STANDARD | WERKSTOFF NR. | UNS | JIS | BS | GOST | AFNOR | EN | OR |
| SMO 254 | 1.4547 | S31254 | - | - | - | Z1 CNDU 20.18.06Az | X1CrNiMoCuN20-18-7 | - |
Chemical Composition
| | | | | | | | | | | |
| --- | --- | --- | --- | --- | --- | --- | --- | --- | --- | --- |
| Grade | C | Mn | Si | S | Cr | Fe | Ni | Mo | P | Cu |
| SMO 254 | 0.02 max | 1.0 max | 0.08 max | 0.01 max | 19.5 – 20.5 | - | 17.5 – 18.5 | 6 – 6.5 | 0.03 max | 0.5 – 1 |
Mechanical Properties
| | | | | | |
| --- | --- | --- | --- | --- | --- |
| Element | Density | Melting Point | Tensile Strength | Yield Strength (0.2%Offset) | Elongation |
| SMO 254 | 8.0 g/cm3 | 1320-1390 ℃ | MPa – 650 | MPa – 300 | 35 % |
Applications & Operations
We at DC Engineering make sure that our every product is made of high quality raw material. We thoroughly test each and every product before dispatching it to our customers. DC Engineering is one of the most trusted manufacturers and suppliers of fasteners and bolts which are applicable in various industries.
Gas Processing Industries
Petrochemical Industries
Power Generation Industries
Food Processing Industries
Chemical Industries
Oil & Gas Industries
Fertilizers Industries
Sugar Industries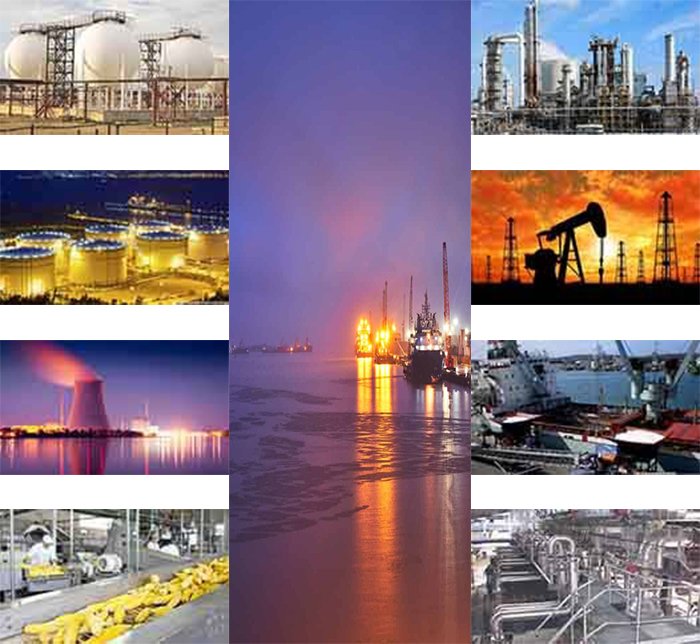 Experimentation & Testing
DC Engineering is known for its accurate and perfect dimensions. We at DC engineering thoroughly test all our products before shipping them to the customers. We carry out destructive as well as non-destructive tests on all our products.
Impact Analysis
Eddy Current Examining
Power Generation Industries
Hydrostatic Analysis
Prompt Test
Positive Material Recognition
Large-Scale Test
Pitting Protection Test
Packaging & Dispatching
DC Engineering uses the most safest and the most effective ways of packaging for all types of deliveries. We pack our goods in various ways such as:
Wooden Boxes
Wooden Crates
Wooden Pallets
Carton Boxes
Shrink-Wrapped
Bubble Wrap Packing Material
Laminated & Metallized Films
Wooden or Plastic Crates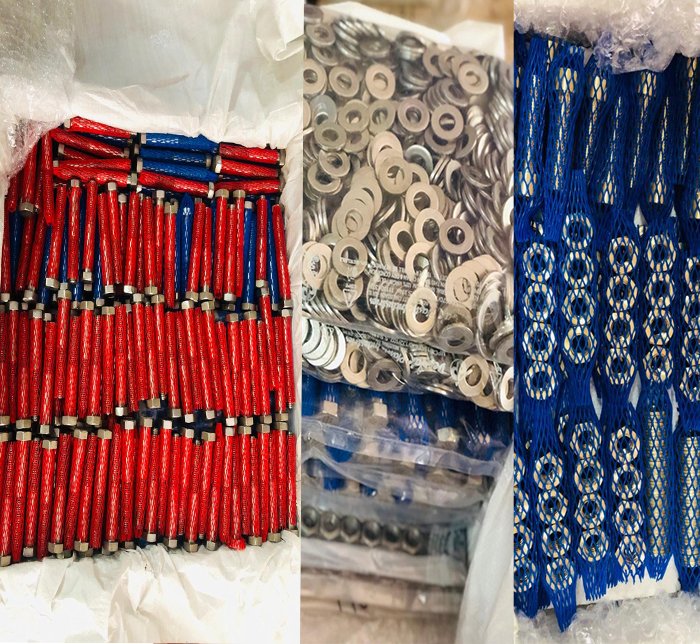 Cities We Export
Srinagar, Tamil Nadu, West Bengal, Vijayawada, Maharashtra, Rajkot, Karnataka, Akola, Amravati, Kanpur, Aurangabad, Andhra Pradesh, Saharanpur, Vasai, Varanasi, Faridabad, Bhadreswar, Jhansi, Nashik, Solapur, Surat, Nagpur, Raipur, Haryana, Buxar, Bhavnagar, Pune, Punjab, Banswara, Uttar Pradesh, Tadepalligudem, Manipur,Delhi, Dhanbad, Guntur, Gujarat, Ludhiana, Kalyani, Nagapattinam, Benin, Vadodara, Kerala, Patna, Ulhasnagar, Chhattisgarh, Mizoram, Chennai, Kurnool, Datia, Mangalore, Ambala, Kota, Miryalaguda, Orissa, Mumbai, Nagda, Bikaner, Ballia, Allahabad, Suryapet, Jaipur, Haora, Durgapur, Udgir, Jodhpur, Amritsar, Kalyan, Bangalore, Puducherry, Agra, Kolkata, Tirunelveli, Gujarat, India, Lucknow, Meerut, Dehradun, Bihar, Ujjain, Jharkhand, Ahmedabad, Coimbatore, Sadar, Jamnagar, Hyderabad, Chandigarh, Ranchi, Jamalpur, Ambattur, Jabalpur, Waghala, Nagaur, Gulbarga
Countries We Export
Iran, Ecuador, Mexico, Afghanistan, Bulgaria, Denmark, Kenya, Singapore, Portugal, Venezuela, Sri Lanka, Chile, Gabon, Colombia, Belgium, Peru, Belarus, Yemen, Thailand,France, Italy, Mexico, Greece, Kuwait, Romania, Iraq, Netherlands, Sweden, Switzerland, Lithuania, Lebanon, Poland, Philippines, United Kingdom, Norway, Angola, Kazakhstan, Taiwan, Nigeria, Poland, China, Nigeria, Spain, Mongolia, New Zealand, United States, Hungary, Libya, Serbia, Ukraine, Finland, South Africa, Iran, Vietnam, Israel, Czech Republic, Slovakia, Hong Kong, Azerbaijan, Qatar, Japan, Oman, Malaysia, Pakistan, Algeria, Bangladesh, Jordan, Indonesia, Russia, United Arab Emirates, Brazil, Estonia, Turkey, Austria, Croatia, Ghana, Bahrain, Korea, Canada, Bolivia, Costa Rica, Trinidad & Tobago, Tunisia, Chile, Morocco, Bhutan, Argentina, Egypt
Popular Searches:-
UNS S31254 high tensile Fastener trader in Ahmedabad, SMO 254 industrial Fastener stockiest in Mumbai, SMO 254 Hot Forged Fastener exporter in Saudi Arabia, ASME SA479 Hot Forged Fastener exporter in Saudi Arabia, SMO 254 Hot Forged Fastener trader in Ahmedabad, SMO 254 Hot Forged Fastener retailer in Mumbai, UNS S31254 industrial Fastener stockyards in Chennai, SMO 254 Hot Forged Fastener dealer in Philippines, SMO 254 Hot Forged Fastener dealer in Pune, SMO 254 Hot Forged Fastener exporter in Malaysia, ASTM A479 industrial Fastener exporter in Qatar, UNS S31254 high tensile Fastener retailer in Oman, ASME SA479 high tensile Fastener supplier in Philippines, UNS S31254 industrial Fastener retailer in Chennai, ASTM A479 industrial Fastener distributor in Chennai, ASTM A479 Hot Forged Fastener stockiest in Mumbai, ASME SA479 Hot Forged Fastener supplier in Sharjah, SMO 254 Hot Forged Fastener dealer in Ahmedabad, SMO 254 industrial Fastener exporter in Philippines.